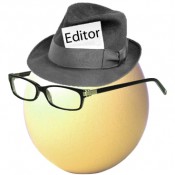 Editing goes through phases.
The amount of editing a manuscript needs depends not only on how it has been prepared but also on the audience for which the work is intended and the publication schedule.
Click here to see a larger version of the image below for a full diagram of what we're talking about.
Or course, estimating how long the editing will take requires looking at all parts of a manuscript and can be based on page count or on total number of words; in any case, we try to take into account any complexities in the text, documentation, or illustrations, as well as the medium in which the editing will be done—on paper or in an electronic file.
As a rule, we follow the Editorial Freelancers Association (EFA) rates.